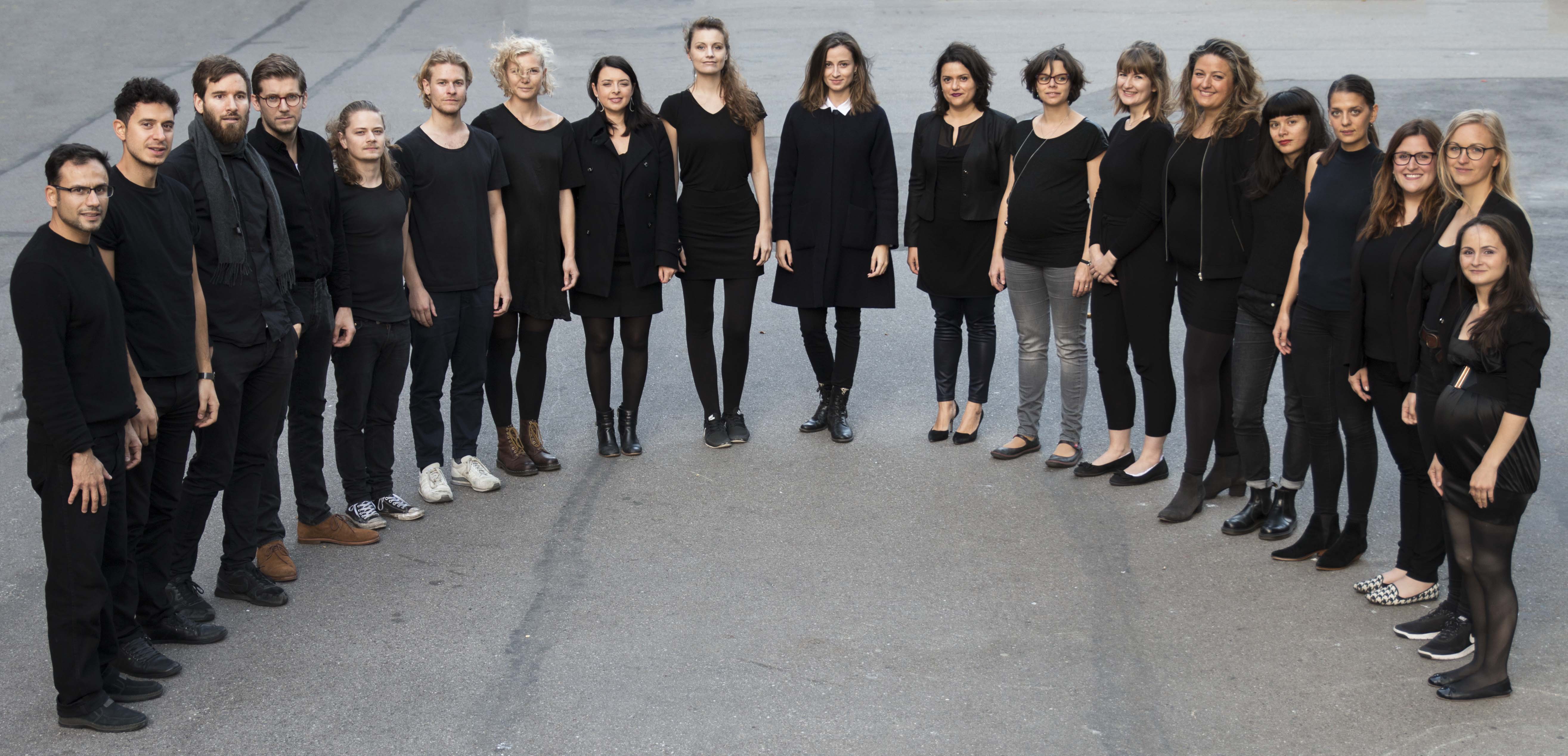 This vocal group is for singers who have been singing in choirs before and who would like to enhance their ensemble singing in a young ambitious team.
MVE focuses on creativity, fun teamwork and shaping a strong ensemblesound. The repertoire is based on original arrangements of modern rhythmic music and spontaneous circle songs. We like twisted harmonies, surprising forms and we love singing together, but most of all – we enjoy making great vocal tunes. Ensemble members have also an opportunity to train improvisation, soloing and get a vocal technique advice.
We meet every wednesday from 17.30-19.30 and we're planning concert during the spring season 2020.
Wednesdays from 17.30-19.30.
Vibenshus Skole Sang- og musik, Sang- og musik 64 – Sang- og musik, Stuen – Kertemindegade 10, 2100 København Ø.
Ania Rybacka belongs to KORSKOLEN's coaching team and has a master degree in Music Performance from the Rhythmic Music Conservatory. She is a polish singer and improviser awarded on international vocal competitions in Finland, Poland, Germany and Turkey for storytelling and creativity. The last 5 years she's been living in Denmark and performing with her own projects as well as singing for Danish Radio Big Band, Odense Symphony Orchestra, Adam Rudolph and Kresten Osgood orchestras. She has an experience as a choir leader, songwriter and composer – to name some of the projects, she wrote a choir music for theatre play Caligula (performed in The Danish Royal Theatre in 2015), and she released a CD with her music written for Trio Sphere.
Find more about Ania Rybacka (click here)
PRICES - SPRING SEASON 2020
Season start date: 5. Feburary 2020 – 30 lessons
Prices in spring season 2020: kr. 1182,-
– or kr. 990 for unemployed/ pensioners/early retirement/students. Discount prices are only valid for persons living in Copenhagen municipality after presenting documentation.
Payment: Nordea reg.nr. 5501 – kontonr. 3496 843 788.