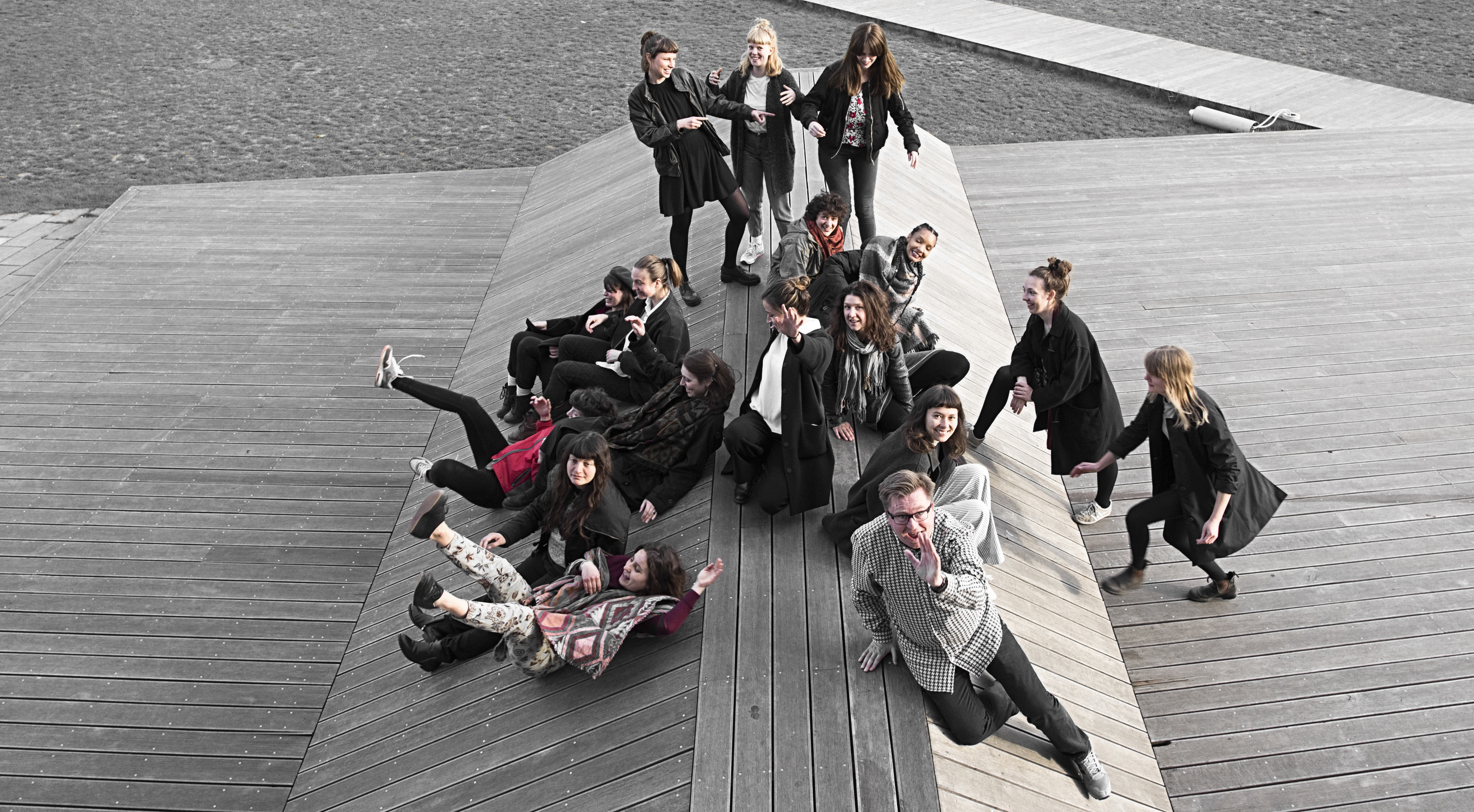 Copenhagen Organic Choir - Tuesdays 19.00 - 21.00 on Tagensbo Skole
Copenhagen Organic Choir in a choir for people interested in collective vocal improvisation and the joy of creating music in the moment. Since its start in 2016, the Organic Choir has been working with songs from all parts of the world (Bulgaria, Senegal, Armenia, Sweden, Poland to mention some). We will play with different ethnic vocal sounds, a wide variation of scales and harmonies, original compositions and folk music, as well as training your ears and voice.
We sing in a circle, and collectively we explore different ways of improvising as a group. This way we create a space where every singer is included regardless of the individual vocal level. You are always free to choose to blend into the backbone of the music, or must up the courage to take a solo and challenge your vocal abilities or personal boundaries.
We also work with circle singing, sound painting, groove, composition and collaborate with other instrumentalists.
A typical 2 hour lesson would be like this:
Extensive body and vocal warmup
Learning the material (by ear and sometimes with lyrics)
Experimenting with the material (fx harmonisation, improvisation exercises, circle singing, sound painting, improvising in smaller groups)
Free Improvisation (sometimes including "sound bathing" where one or two people experience the music from within the circle of singers).
The repertoire is taught by ear and no previous choir experience is needed. The only requirement is the will to participate and engage in the music.
Awaiting start in February 2020 – will be updated soon
PRICES - SPRING SEASON 2020
Awaiting start in February 2020 – will be updated soon
Prices in spring season 2020: kr. 1182
– or kr. 990 for unemployed/ pensioners/early retirement/students. Discount prices are only valid for persons living in Copenhagen municipality after presenting documentation.
Payment: Nordea reg.nr. 5501 – kontonr. 3496 843 788.
Tagensbo Skole, Aula 1st floor,  Hovmestervej 19,  København NV.
Tuesdays 19.00 – 21.00.